"My hands and my words are the tools that I use as a service of love for those in need."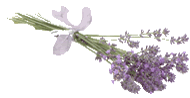 Kathy Burroughs, Owner of Mane Teasers
For the Brave Hearts…
In a perfect world, there would be no disease that the human body could not heal.  But one day, the unthinkable could happen: a discovered lump turns out to be breast cancer; an unbearable, unrelenting headache is brain cancer; or another symptom becomes a diagnosis of a life threatening illness. 
That day, one becomes a Brave Heart: a courageous warrior fighting the ultimate battle for their life.
If it does happen to you or someone that you love, please know that Brave Hearts have a nurturing place and complimentary services available to them in their time of need.
Kathy offers a professional head shave in the privacy of her salon.  To help ease their discomfort, she provides a relaxing and nurturing aromatherapy scalp massage. 
To keep their scalps warm and cozy, Brave Hearts are offered a hand-crocheted head covering as a special gift to take home.  These head coverings have been lovingly made by Mother Angel as her special gift to Brave Hearts.
If Brave Hearts are so inclined, Kathy can provide referrals for wig styling and/or fitting as well as hair pieces that are lightweight and designed to be worn under hats or scarves.
Complimentary services are available by private appointment
Preferred parking is available, if needed

Kathy's Story…

After her three year battle of a life threatening illness, it was by the Grace of God which put Kathy in the hands of one of the many specialists who successfully identified a rare infection that nearly took her life. 
This unforgettable experience, presented Kathy with her "purpose in life".
Upon becoming a survivor, Kathy made drastic changes in both her personal and professional life.  As a hair salon owner, she consciously altered her services to benefit her faithful clientele by eliminating all chemically derived products and by initiating the exclusive use of aromatherapy, healing herbs and plant essences.  This dramatic change was accepted and appreciated unanimously by all.   By word of mouth, Kathy's message spread.
In a personal quest to help and nurture the souls of others, she began offering complimentary head shavings and aromatherapy scalp massages to those diagnosed with life threatening illnesses. 
Kathy's purpose and mission to provide these services is not only though her own personal battle with a life threatening illness, but in honor and in loving memory of those Brave Hearts who have touched her life forever.